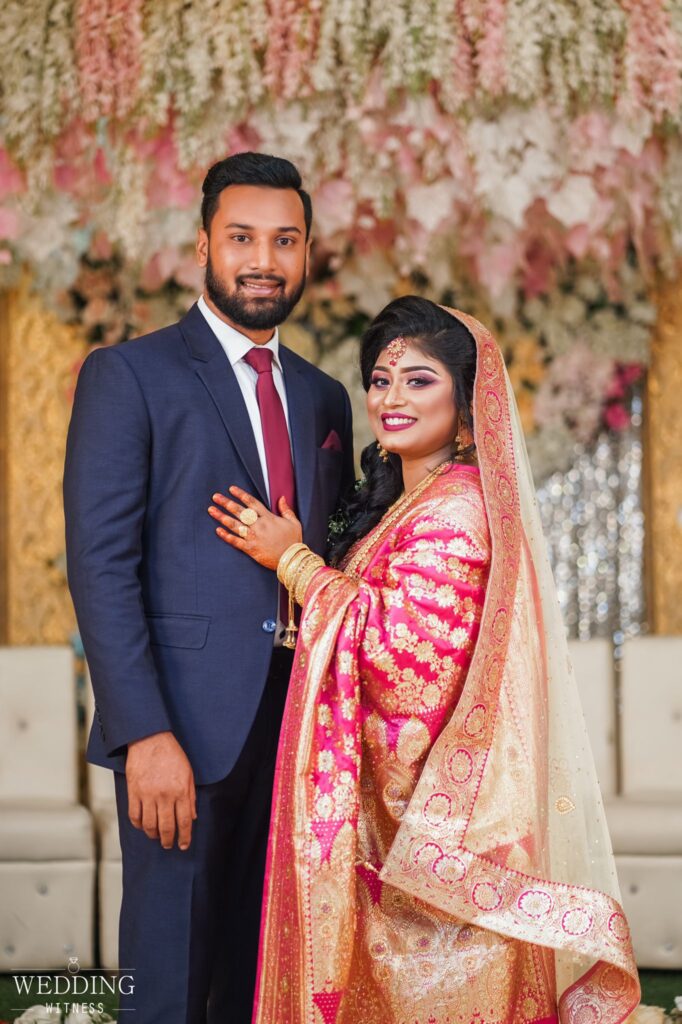 A testimonial:
Dear Sensiblematch,
I am Afsana Mimma Bahadur and Alhamdulillah thanks to your matrimonial web site I got married to Md. Eshtiak Abedin.
Everything was managed by our guardians from the very beginning and alhamdulillah both of us and our families feel so blessed and happy.
First we got married through video call on 26th March 2021.
After 8 months we met for the first time in real life on 21st November 2021 and few days later we celebrated with both of our friends and families.
You guys are doing a great job, this is seriously a really good support for those who are living abroad or for those who are struggling to manage their time because of work or any other issue.
Thank you so much and wish you the best of luck.
Kind regards,
Mimma and Eshtiak